trutrance.ru
в содружестве с
TRUTH RECORDS
представляет:
[студийный микс состоящий из трех частей]
VADA DJ
DS FOR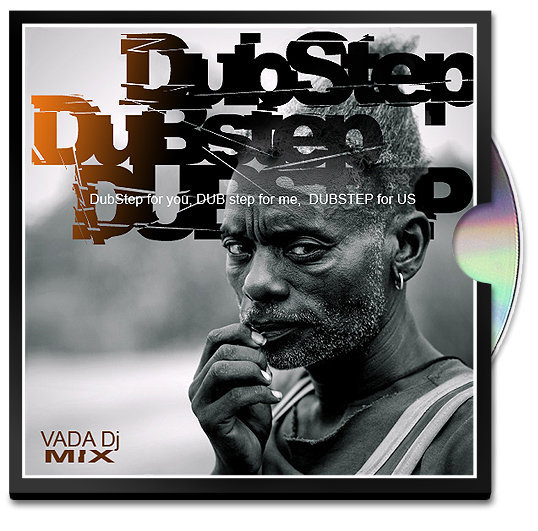 Details:
Autor:
VadaDj
Release Name: DS FOR
Release Date: 01.2011
Label:
Truth Records
Cover design: Yulia Pavlova
Catalog: TRUTH04
Country: Russia
Style: Dub Step
Format: Mp3
Bitrate: 224kbps
Tracks: 1 (Mix)
Time: 72 min
Size: 118 mb
Tracklist:
Part I - For You [145 bpm]
01-Kila Mega Giga Tera-subsonic
02-Dysphemic-Hypnosis
03-Boxcutter - Sidetrak
04-Mount Kimbie-Blind_Night_Errand
05-S&D-Sand_d-secret_weapon
06-Flatline-Auto
07-Scarecrow-Moonlight
08-Jon Hopkins - Vessel
09-Lojik - White Room
10-Seven-Dark passenger
11-Tribal - White Rain
12-Subreachers - Memories Of Better Times
Part II - For Me [178 BPM]
12-Subreachers - Memories Of Better Times (outro)
13-When I Grow Up (Bassnectar Remix)
14-West Coast Lo-Fi Rides Again
Part III - For us [145=>140]
15-Kontext-impossible_being
16-Kontext-bilinguism
17-L-Wiz-Syrup Feeling (Blasta Raspberry)
18-Mount Kimbie-Carbonated
19-Truth-Don't Explain
20-Truth-Legion
21-Seven-The Darkness
Biography:
Вадим Фомин aka VADA Dj - Один из старейших диск-жокеев Петербурга. С 90х играет в культовом «Грибоедов» клубе, в тот же период времени начинает осваивать цифровые технологии по созданию музыки на компьютере. В 2002 году удостоился звания «Лучший Брейк Бит DJ» по версии конкурса программы «Диджойстик» на радио «Рекорд». В настоящее время играет break-beat, IDM, Electro и Ambient, на частных вечеринках и в различных клубах С-Петербурга. Теперь помимо пластинок, в его музыкальном арсенале и собственные композиции. Его конек - эксперименты со звуковыми сочетаниями различных направлений, делающими музыку Vadы уникальной и неповторимой, возможно не всегда прозрачной и гармоничной, иногда кричащей… другими словами, музыка, как отражение жизни, которая состоит из разнообразных кусочков, не всегда укладывающихся в привычный порядок. Готовит к выпуску пластинку с собственными композициями в стилях Chill out, Electro, DUBSTEP и IDM, выход которой, намечен на середину 2011 года. Активно сотрудничает с промоутерами из группы «Shanti Sound System», творческий тандем с которыми, вылился в яркие живые выступления на тематических мероприятиях С-Петербурга, среди которых «Goan Troopers», «Trip on da Ship» и др. Частый гость крупного международного фестиваля «Systo Palty Togathering» (Space of Joy). Параллельно с этим сотрудничает с питерским дизайнером Максимом Гарибальди, на выставках которого обеспечивает музыкальное сопровождение. Участник серии вечеринок под названием «Underground Stars Session», собравшая в себе диджеев 1-го поколения.
Главное отличие композиций Vada - это двусоставность тематики, т.е один трек содержит в себе 2 настроения иногда совершенно разные..... Поиски своего звука в бесконечности продолжаются.
Используемое оборудование:
Laptop Asus Lamborghini,
Аудиоинтерфейс rme FF400,
TC PowerCore + Virus,
Machindrum ,
Tetra,
Adam A7X,
Tannoy Mercury F4 Custom apple
Contacts:
vada-laz@yandex.ru
vada.promodj.ru
myspace.com/vadadj
trutrance.ru
© 2011